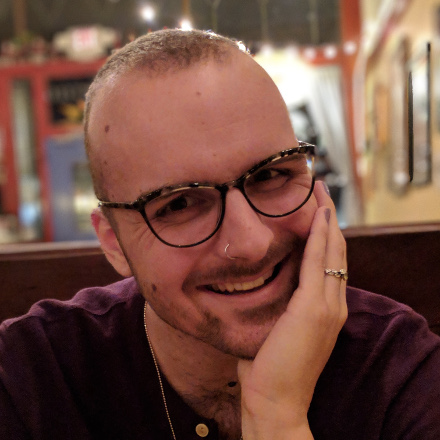 John Sullivan
Hello 👋! I'm a grown-up queer kid tryna make snazzy stuff and do some good. They/them please.
Interested in a product I'm building? Then follow me on Twitter or gimme your email below. Feel free also to email me kind words.
I began programming in 2000. I began programming professionally in 2007. I could keep at it, but instead I wanna devote my worktime to social good.
Like I'm giving free engineering consulting to awesome orgs who wouldn't get it otherwise and I intend to help improve the sex education in the US.
I need income though. So first I'm making a product. I've got three ideas but only one will be made:
A tool for playing tabletop RPGs remotely.
A constraint-powered scheduling tool for Google Calendar.
A way to easily get advice on your houseplants from an expert.
I can create any of these myself. I've got the business, design, and engineering experience. But I wanna know which you want. So tell me!